Ready to Grow Your Business With ADMA's Sheffield Digital Marketing Services?
ADMA is a full-service digital marketing agency in Sheffield, providing business of all size and industry a wide range of online marketing solutions to help them grow online. In today's digital atmosphere, it is crucial to find innovative ways to promote your business and expand your market reach. Thankfully, you have finally found a dependable Sheffield digital marketing agency to help you with your online marketing objectives.
ADMA's Digital Marketing Agency became a leading online marketing company with the results we provide. We offer custom online marketing solutions to support businesses in determining their brand identity in the digital space. Just a few of the services we offer include SEO, PPC, Social Media Adverting, e-commerce optimisation, WordPress website design and development along with other marketing services, plus so much more! Contact ADMA and speak with our Sheffield marketing experts to get started on your business growth today!
Sheffield is a city in the English county of South Yorkshire. The southern and western borders of the city are shared with Derbyshire. The nearby countryside is part of Peak District National Park, characterised by moorland and rocky. Sheffield is known for steelmaking. Sheffield also has two universities, the University of Sheffield and Sheffield Hallam University. Sheffield is a growing city, and a perfect place for running a business today with all its unique culture.
The "UK Cities Monitor 2008" placed Sheffield among the top ten "best cities to locate a business today" and Sheffield is also a major retail centre, home to many High Street and department stores as well as designer boutiques. With so many consumers and business within Sheffield is makes sense that it can be a competitive space. Get noticed from the crowd and start growing your business, gain more leads, and become reputable online, with ADMA today.
In today's competitive online world, businesses have become aware that without a proper digital presence it's impossible get seen by your target market. ADMA is comprised of online marketing experts, skilled in growing business of all size and industry. Get ahead of the competition in Sheffield by contacting ADMA and our full-service digital marketing agency for all your Sheffield digital marketing needs.
Get Your FREE Digital Marketing Consultation Now!
Speak with our experts to learn more about our Digital Marketing services for Sheffield and how we can help your business grow!
A Digital Marketing Agency With An Impact For All Businesses
Why Choose ADMA For Your Sheffield Digital Marketing Services?
ADMA is an award-winning digital marketing agency in Sheffield. Our main goal is to help businesses of every size grow and achieve long-term success. Whether you need help implementing an effective SEO strategy or want to start driving sales with our PPC management or launch an effective social media advertising campaign, we are the Sheffield marketing agency you need. We are a one-stop-shop for your digital marketing needs.
We know that no two businesses are the same, so we make sure none of our marketing approaches are either. Our Sheffield digital marketing experts craft a personalised marketing approach designed to fit your specific business needs and goals. At ADMA we will work closely with you to decide what combination of digital marketing tools deliver the best results for your objectives and budget. We don't just want to run your marketing campaigns, we want to hear your ideas and partner together to grow your business in the best possible way.
Our digital marketing agency offers numerous online marketing services, including WordPress website design, SEO services, Google Ads, PPC and social media advertisements. Our Sheffield marketing experts are confident that we can help you reach your goals. Contact ADMA today and get started on your Sheffield marketing strategy today!
A Digital Agency that Provides Maximum Investment Returns
What Can I Expect from Being a Client at ADMA?
ADMA is a Sheffield digital marketing agency serving all, from local business to giant corporations. Our digital marketing experts specialise in Web Design, Google Advertising, Facebook Advertising, SEO, and so much more. At ADMA, know what it takes to help your business reach a new level. Our team delivers results to every client by providing and executing data-driven marketing services while focusing on your goals and objectives.
We know that you can be busy operating your business and it can be challenging to handle your marketing without a reliable digital marketing agency. We also know how valuable time can be when running a business and that's where ADMA comes in. When you partner with our Sheffield marking agency, you receive a team of qualified team of experts who can help you with every aspect of digital marketing. Ranging from search engine optimisation to PPC campaigns, social media advertising or web design we can you get ahead of the competition today.
Our Sheffield digital marketing agency offers the marketing services your business is looking for. Whether you need a digital strategy to generate leads, boost sales or increase your online presence. Our team of marketing experts have the experience to grow your business!
Why ADMA's Sheffield Digital Marketing Services Are Better Then The Rest
Our Digital Marketing Works: We've Proven it Over and Over Again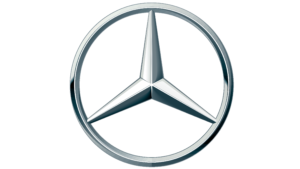 Working with (ADMA) A Digital Marketing Agency's team has been a most pleasant experience! Their dedication and passion for what they do is exemplified by their unrivaled customer support and attentiveness to the specific needs of our business. We look forward to a long-lasting and prosperous relationship!

ADMA is a much-needed blessing and exceeded our expectations in every way. They are honest, straightforward, they take care of ALL your needs quickly, they are reliable, you can count on them and most of all, they do everything they say they will do