Choose our PPC management
agency and reach more customers.
ADMA is a trusted front-runner in PPC internet marketing. Our PPC advertising agency works with several industry companies and marketing professionals to increase their leads, grow brand awareness and reach their objectives.
The team at ADMA assist you define your PPC search engine marketing objectives, identify your PPC campaign metrics and establish your pay per click campaign configuration to attract new visitors to your website and reduce your PPC management expenses, thus providing the highest ROI.
At ADMA our PPC advertising agency supports you maneuver around the technicalities of PPC and successfully incorporate it within your SEO and online marketing campaigns. Partner with ADMA and watch how our pay per click management agency delivers the top quality, cost-effective PPC advertising services.
Ready to partner with our PPC agency?
Contact Us Below!
Keep reading to learn more about ADMA and our PPC services and how our award-winning agency drives real results with our custom PPC strategies.
ADMA: PPC Management Made Simple
Pay-Per-Click or PPC for short is a marketing paid search model used to create brand awareness, promote product or service offerings and gain immediate response from specific audiences. With PPC advertisers only pay each time a user clicks on the PPC ads thus the name pay-per-click.
Companies commonly think of Google PPC when talking about what pay-per-click is. But pay-per-click goes far beyond the Google search engine results pages. Social media sites, such as YouTube, Facebook, Pinterest and LinkedIn, also use a PPC model.
PPC lets marketers place ads strategically on an assortment of online marketing platforms to make their products or services favorably visible to their target market. Meaning the ads you are seeing online are pay-per-click ads.
A PPC Management Agency With Solutions 

How Does PPC Marketing Work?
PPC advertising is a keyword-based marketing method. PPC campaign management services like AdWords appoint value to different search terms and expressions based on their search volume, difficulty and competition level. The extra volume of advertisers competing for the same keyword, the higher the keyword price becomes. Marketing platforms that we use like the Google homepage, have limited Google PPC advertising openings. Meaning you need to "battle" competitors to gain your PPC spot.
Pay-per-click ads are subject to advertisement auction, used by search engines to determine the relevance and authority of the ads that appear on their search engine platform. You need to guarantee your PPC ads have a good Quality Score to boost your ad position and lower your cost-per-click. To receive a good Quality Score, your PPC ads are required to be relevant to your target demographics, include valuable keywords, receive high click-through rates and drive users to a SEO optimised landing page.
Most business owners can't find the time to perform a PPC audit while running a full-time business. Entrust your PPC services to our PPC management agency and let ADMA do the technical work for you.
Why is SEM Important in Digital Marketing?
What is Search Engine Marketing?
PPC search engine marketing is a digital marketing approach used to increase a business's visibility in search engines like, Bing, Yahoo and Google, for specific keywords. It increases traffic through optimised ads and produces more conversions to the advertised website.
SEM takes your keyword management a step further. It lets you set additional parameters to determine when your PPC ads should appear and who should see them. Our PPC Agency use several SEM platforms, such as Google AdWords, Bing Ads and Yahoo Search Ads, to showcase your ads and connect your business with high-intent users across internet.
As a reputable PPC advertising agency, we invest in advanced keyword research to gather valuable data, such as keyword search volume and competition. Once we've identified your target search terms, we determine the negative keywords or irrelevant phrases that should be excluded from your keyword lists.
Our PPC experts construct your account and produce persuasive ad content to confirm you win the ad auction. PPC search engine marketing allows you to show ads more often at a cost-effective rate. Through optimising your ad campaigns and improving your Quality Score, you understand more about your audience and competitors and advance competitive PPC campaigns that get results. Present your website with the traffic it deserves. Choose a top SEM company and let ADMA help you succeed at PPC search engine marketing.
Invest in ADMA PPC To Maximize You Businesses ROI

Why Pay-Per-Click Advertising is a Great Investment:
If you don't have a strong paid search marketing strategy, you're missing out on conversion opportunities and immediate visibility on digital marketing platforms. Don't let the competition get ahead, contact ADMA for full-service digital marketing and PPC management.
There are literally billions of online shoppers worldwide and this number continues to grow by the hour. With additional digital marketing and e-Commerce platforms emerging every year, capitalizing on PPC services is one of the top investments you can make to keep your business running and rise beyond your competition.
Our PPC advertising agency is here to guide you in choosing the correct advertising decisions for your business. We combine your brand with our paid search marketing knowledge to expand your sales and generate marketing successes. Don't wait until you're losing clients to your competition. Now's the greatest time to partner with our PPC management agency and get leads and conversions growing. Contact ADMA for our PPC advertising services today to get a free quote on your venture.
Why ADMA's PPC Marketing Works For Your Business
Our PPC Solutions Work: Boost Your Brand Recognition and Scale Up Quickly
Why ADMA's PPC Services Are Better Than the Rest
Our PPC Solutions Work: Boost Your Brand Recognition and Grow Your Client Base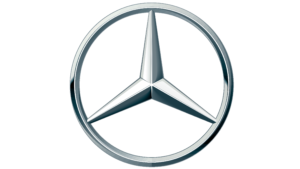 Working with (ADMA) A Digital Marketing Agency's team has been a most pleasant experience! Their dedication and passion for what they do is exemplified by their unrivaled customer support and attentiveness to the specific needs of our business. We look forward to a long-lasting and prosperous relationship!

ADMA is a much-needed blessing and exceeded our expectations in every way. They are honest, straightforward, they take care of ALL your needs quickly, they are reliable, you can count on them and most of all, they do everything they say they will do