An SEO Agency That Gets Results
ADMA in a London SEO company that offers comprehensive SEO services to generate leads for companies and enhance their online presence.
We collaborate with businesses from all industries, of all sizes. Whether you're a start-up, franchise or global household name, we can help.
London is one of the world's greatest and most powerful economic hubs. It is home to some of the planet's most high-profile attractions and is home to some of its biggest tech brands. Some of the English capital's most notable places to visit include Big Ben, the Tower of London, the London Eye, Buckingham Palace, Tower Bridge, the Palace of Westminster, Trafalgar Square and Piccadilly Circus.
Starting a business in London can be a game-changing move. You'll be within walking distance of some of the best potential clients you're ever likely to connect with and can attract some of the greatest and most talented personnel around. However, it is also a highly competitive environment, which is why it's so important to do all you can to stand out from the crowd.
Our London SEO experts have many years of experience to draw upon when they come to boosting business profiles and delivering exceptional online marketing results. Catering for everyone from small emerging businesses to brands that have been around for generations, we have the technical expertise needed to create bespoke SEO strategies that deliver success and are built around your objectives.
Our London SEO Clients Get Results
Click The Button Below To Get In Touch With Us
Top SEO Services You Can Expect From ADMA
ADMA is one of the most trusted SEO companies in London. We can help you dominate your market by creating lead generation strategies carefully tailored towards your objectives, by analyzing results provided by data platforms to gain deep insights into the behavior of your sites visitors so that we can structure your unique content, products, and services to capture the most qualified leads for your business.
SEO Solutions Based On Your Goals

SEO Solutions Structured For You
Talk to our London SEO experts today if you're ready to become more visible online. Our SEO specialists can take a close look at how your site is performing, what your visitors are doing when they visit your site and how long they're staying for. They'll also assess what your competitors are doing, look for niche keywords that are specific to your industry and create interesting and useful content that keeps your customers informed and engaged.
Let's take a look at why choose ADMA over other London SEO companies.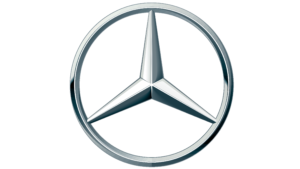 Working with (ADMA) A Digital Marketing Agency's team has been a most pleasant experience! Their dedication and passion for what they do is exemplified by their unrivaled customer support and attentiveness to the specific needs of our business. We look forward to a long-lasting and prosperous relationship!

Thrive is a much-needed blessing and exceeded our expectations in every way. They are honest, straightforward, they take care of ALL your needs quickly, they are reliable, you can count on them and most of all, they do everything they say they will do