Nottingham PPC Services That Get Results
Work with a leader in PPC management, work with ADMA. We trusted Nottingham PPC agency that delivers carefully crafted PPC campaigns to get you noticed, generate leads and boost sales. Each and every Nottingham PPC management services we offer are designed with your audience's needs and expectations in mind.
Our Nottingham PPC agency delivers tailored PPC services that are developed with your industry and objectives in mind. These strategies include Ad creation, keyword research, testing and competitor analysis. Whether you need PPC ads on search engine like Google or Social Media platforms like Facebook.  We can help your business get noticed by targeted customers, searching for products or services like yours. Our Nottingham PCC agency is equipped with a skilled team of experts, ready to get grow your business.
We focus on your business, goals and budget to deliver the best possible results. Our Nottingham PPC specialists are constantly tracking, measuring and improving your PPC campaigns. We send you monthly reports on your PPC performance, each is detailed yet easy to understand.  We communicate every step in our PPC process to keep you informed. Start driving web traffic, generating leads and boosting sales with ADMA's Nottingham PPC services!
Nottingham has attracted a range of leading digital brands over recent years. It is one of the UK's most well-known cities and is home to a range of fantastic attractions that draw in visitors from across the country and further afield. Some of the city's finest attractions include Nottingham Castle, Museum and Art Gallery, Sherwood Forest, Newstead Abbey, the City of Caves, Old Market Square and Wollaton Hall.
Nottingham is a great place to do business, but if you don't invest in PPC and an effective digital marketing approach you may be left behind by your competitors. We can create an effective PPC campaign that not only gets more people visiting your website but generates conversions and boosts your sales.
As a leading PPC agency in Nottingham, we deliver top-notch pay per click campaigns to a range of clients. Whether you are a small business or giant enterprise, we have a PPC strategy that can help grow your business. Get in touch with our pay per click experts today and start getting noticed by potential when they are ready to buy. PPC is a budget-friendly and effective way of getting ahead of the competition, so what are you waiting for? Get started today!
Our Nottingham PPC Services Turn Your Clicks Into Customers
Click The Button Below To Get In Touch With Us!
Top PPC Services In 
Nottingham
Turn Your Traffic Into Sales, With Our Nottingham PPC Services
Pay-per-click marketing can generate a huge rise in traffic. However, your marketing strategy must convert site visitors into paying customers. At ADMA, we use as host of innovative PPC services and tools as part of our first-class Nottingham PPC management services. We offer bespoke services tailored directly towards your requirements. The first step in a successful PPC campaign is to select keywords. These keywords trigger your PPC ad to appear in search results when your audience conducts a search. Our Nottingham PPC experts select keywords that are relevant to your industry and target audience to deliver the maximum results possible.
Our work isn't done when your PPC campaign is live. We are constantly tracking and recording data from your PPC campaign progress. Our PPC experts provide in-depth monthly reports, keeping you constantly updated on your PPC performance. We use detailed data to improve your campaign and continue working tirelessly to help you generate exceptional profits on a long-term basis via our customer-focussed paid search campaigns. Get in touch with our Nottingham PPC agency today!
A Nottingham PPC Agency with High-Quality Services

A Nottingham PPC Agency With Real Results
Pay-per-click marketing is a proven way to generate targeted site traffic. When your strategy is designed and implemented by market-leading experts you can not only get more clicks but heighten sales revenue too. Our Nottingham PPC experts have the know-how, experience and determination needed to deliver a first-class pay per click campaign. We'll help you create a personalised PPC campaign that fits your industry needs and goals.
Get in front of potential customers as they search for products and service just like yours! Our Nottingham PPC experts are skilled in a vast range of PPC services whether you want to target users on Facebook, Google, Bing, LinkedIn or YouTube. We can help you develop a marketing plan to reach your target audience wherever they are. Our Nottingham PPC team is Google AdWords and Bing Certified, meaning we know that each brand is unique and deserves its own custom PPC approach. Start connecting with potential clients and grow your business with ADMA's PPC services!
When you choose ADMA for your Nottingham PCC, you benefit from: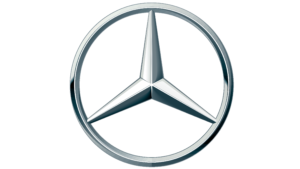 Working with (ADMA) A Digital Marketing Agency's team has been a most pleasant experience! Their dedication and passion for what they do is exemplified by their unrivaled customer support and attentiveness to the specific needs of our business. We look forward to a long-lasting and prosperous relationship!

ADMA is a much-needed blessing and exceeded our expectations in every way. They are honest, straightforward, they take care of ALL your needs quickly, they are reliable, you can count on them and most of all, they do everything they say they will do