PPC Services That Gets Results
We are a trusted Nottingham PPC company that offers carefully crafted PPC campaigns to enhance customer engagement and optimise leads. Each and every Nottingham PPC management solution we offer is designed with your audience's needs and expectations in mind.
Nottingham has attracted a range of leading digital brands over recent years. It is one of the UK's most well-known cities and is home to a range of fantastic attractions that draw in visitors from across the country and further afield. Some of the city's finest attractions include Nottingham Castle, Museum and Art Gallery, Sherwood Forest, Newstead Abbey, the City of Caves, Old Market Square and Wollaton Hall.
Nottingham is a great place to do business, but if you don't invest in SEO and effective digital marketing services you may be left behind by your competitors. We can create an SEO campaign that only gets more people visiting your website but generates scores of conversions too to optimise your revenue.
Our PPC Services Turn Your Clicks Into Customers
Click The Button Below To Get In Touch With Us!
Top PPC Services In 
Nottingham
Turn Your Traffic Into Leads And Sales
Pay-per-click marketing can generate a huge rise in traffic. However, your marketing strategy must convert site visitors into paying customers. At ADMA, we use as host of innovative PPC resources and tools as part of our first-class Nottingham PPC management services. We offer bespoke services tailored directly towards your requirements. However, our work isn't done when you reach page 1 of the search engine rankings. We continue working tirelessly to help you generate exceptional profits on a long-term basis via our customer-focussed paid search campaigns.
An Agency with Services & Solutions

A PPC Agency With Real Results
Pay-per-click marketing is a proven way to generate targeted site traffic. When your strategy is designed and implemented by market-leading experts you can not only get more clicks but heighten sales revenue too. Our Nottingham PPC experts have the know-how, experience and determination needed to deliver a first-class digital marketing campaign.
When you choose ADMA, you benefit from: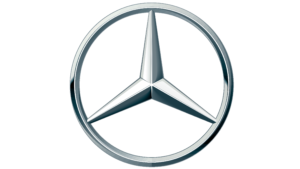 Working with (ADMA) A Digital Marketing Agency's team has been a most pleasant experience! Their dedication and passion for what they do is exemplified by their unrivaled customer support and attentiveness to the specific needs of our business. We look forward to a long-lasting and prosperous relationship!

Thrive is a much-needed blessing and exceeded our expectations in every way. They are honest, straightforward, they take care of ALL your needs quickly, they are reliable, you can count on them and most of all, they do everything they say they will do