London PPC Services That Gets Results
ADMA is a market-leading London PPC Agency. We have delivered exceptional results for a diverse network of clients. These include everyone from small, local enterprises to huge corporations. Our expert digital marketers go the extra mile to deliver the success that you're striving for. We have years of experience in creating powerful PPC campaigns that generate conversions.
Our London PPC agency offers bespoke PPC strategies that are perfectly aligned with your requirements and objectives. These strategies include ad development, keyword research, budget monitoring, split testing and competitor analysis. Whether you need PPC ads on search engine like Google and Bing, or Social Media platforms like Facebook, YouTube and LinkedIn we have you covered!
Position yourself directly in front of potential customers, ready to buy with ADMA's London PPC services. Before we start our process we research your industry, competitors and goals, to optimise your PPC campaign performance. We focus on your brand and budget, we constantly track, measure and improve your approach. We send you monthly reports on your PPC progress keeping you informed, maximising your ROI and achieving marketing success.
London is one of the world's most prestigious and exciting cities. It attracts some of the world's most successful businesses and is home to some of its most iconic attractions. These include Big Ben, the Tower of London, Trafalgar Square, Piccadilly Circus, the Palace of Westminster, The Shard, Buckingham Palace and many more. It's no wonder so many brands want to do business here.
The English capital has consistently received enormous amounts of investment over the years, with vast revenue being generated by tourism, the finance sector and property. If you are running a business in London, chances are you're faced with huge amounts of competition. This is why it's so important to build a robust digital presence so you can outshine your rivals and meet your goals. We can help you succeed online.
Gain an edge over the London competition and get directly in front of customers searching for your products or services. ADMA's London Pay Per Click services can drive web traffic and boost your sales. Get in touch today and our experts will get started on your London PPC campaigns!
Our London PPC Services Turn Clicks Into Customers!
Click The Button Below To Get In Touch With Us!
The Top PPC Agency In London
You Don't Need Any Other London PPC Company
We are a premium PPC agency in London that offers bespoke pay-per-click marketing services. Our PPC services are designed to boost your sales, deliver qualified leads and give you a stronger online presence than ever. We are passionate about seeing our clients succeed online, that we are dedicated to maximising your ROI with every London PPC campaign.
At ADMA we handle it all depending on your industry and goals. Whether you need Google Ads, Bing Ads or other PPC advertisements, our PPC experts are Google AdWords and Bing Certified! It doesn't make sense to work with just any London PPC agency – choose one with an exceptional track record that provides bespoke solutions. Unlike many of our rivals, we get to know your business and objectives inside out so we can build the ideal PPC strategy for your needs. Our London PPC experts select keywords that are related to your industry and that your target audience is using, maximising your budget and attracting credible leads!
A London PPC Agency With Proven Results

Strategic London PPC Services That Maximise Your ROI
At ADMA, our London PPC team believes in delivering trustworthy services that achieve your goals. Whilst your campaign is running, we constantly monitor it to ensure it's meeting your targets, quickly making changes whenever required. Our services are focussed not only on delivering qualified leads but providing a huge return on investment too.
The methods that we use allow you to achieve so much more. We can help you reach your full lead generation potential and can work with you whether you're an emerging brand or have years of history behind you. Our London PPC agency believes in complete transparency, we work closely with you to decide on a plan that fit your needs and budget. Our PPC experts also provide in-depth monthly, keeping you up to date on your PPC performance. Whatever PPC approach we deliver, you can rest assured that it will be tailored to your needs and produce results!
Take a look at some of the main reasons why businesses choose ADMA as their London PPC Agency: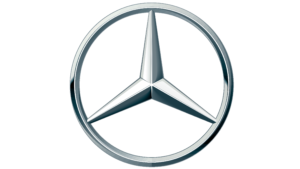 Working with (ADMA) A Digital Marketing Agency's team has been a most pleasant experience! Their dedication and passion for what they do is exemplified by their unrivaled customer support and attentiveness to the specific needs of our business. We look forward to a long-lasting and prosperous relationship!

ADMA is a much-needed blessing and exceeded our expectations in every way. They are honest, straightforward, they take care of ALL your needs quickly, they are reliable, you can count on them and most of all, they do everything they say they will do